About My Hearing Aid Place
Better hearing and a better quality of life can be yours for many years with the help of the right hearing professional.
At My Hearing Aid Place, we pride ourselves on developing long-term relationships with our clients. Relationships based on unsurpassed personal service that begins the first time you walk through our doors and continues long after your initial appointment.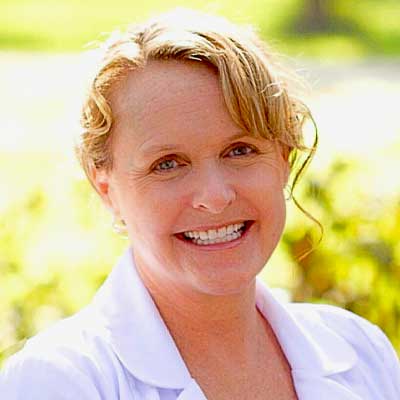 Trisha L. Dibkey, Au.D., CCC-A
Doctor of Audiology
Dr. Dibkey has been helping her patients hear better for over 22 years. She uses her personal experiences with her husband's successful hearing aid use to help her patients avoid minimalizing the impact of their hearing loss and overcome cosmetic and cost objections. She empowers her patients to own their hearing loss and search for improved hearing for all aspects of their life. Dr. Dibkey understands the emotional frustrations hearing loss can have on relationships and the joys of improved communication with hearing aids. She provides the support and counseling her patients can trust as they experience how much fuller life can be with the addition of properly fit hearing aids.
Originally from the Chicagoland area, she moved to Savannah fourteen years ago with her husband and two young boys when she accepted the Director of Audiology & Hearing Aids position at Georgia Ear Institute. She went on to become the Director of The Listening Center when the practice was acquired by St. Joseph's/Candler. She is excited to open My Hearing Aid Place with Karla McKenzie, who she had the pleasure to work with years ago.

She obtained her Bachelor of Science (B.S.) in Communication Disorders & a minor in Psychology from Truman State University in Kirksville, Missouri in 1998, followed by a Master of Arts (M.A.) in Audiology from the University of Iowa (rated #1 Best Audiology Graduate Program by U.S. News) in 2000. After completing her fellowship year and working for a few years in Houston she became the Chief Audiologist at University of Texas-Houston's Medical School and held an adjunct faculty position in the Department of Otolaryngology. She later went on to obtain her Doctor of Audiology (Au.D.) degree in 2007 from A.T. Still University of Health Sciences while starting a family.

Dr. Dibkey has her Certificate of Clinical Competence in Audiology (CCC-A) and is licensed in the State of Georgia to practice Audiology and dispense Hearing Aids. She is a member of the American Speech-Language and Hearing Association (ASHA), the American Academy of Audiology (AAA) and the Georgia Academy of Audiology (GAA).

Clinical Area of Interest: Advanced hearing aid technology and the co-morbidities associated with hearing loss in adults.

Personal Note: Dr. Dibkey enjoys reading, running and crafts. She claims her most difficult patient is her husband, who has worn hearing aids for 16 years. Early in her career, she suspected her mother, age 65, had some degree of hearing loss. She tested her hearing and the results were perfectly normal hearing. Still suspecting something was not right, she recommended she consult with a neurologist who diagnosed her with Alzheimer's Disease. She attributes the early identification of her disease with her receiving medication early enough to slow down the progression of the disease. Her mother lived with Alzheimer's Disease for 20 more years after passing away at age 85.

Patient Care Philosophy: "I enjoy learning, being useful and helping people. Patients deserve educational and compassionate hearing healthcare that allows them to make informed decisions be the best version of themselves."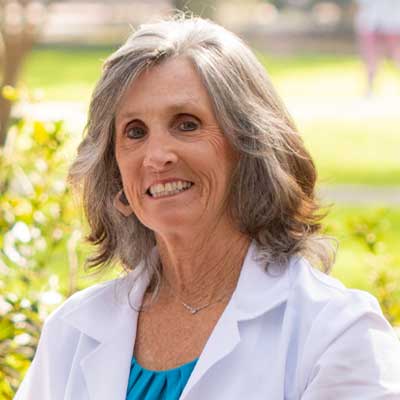 Karla McKenzie, MCD, CCC-A
Audiologist
Karla is an audiologist and co-owner of My Hearing Aid Place in Richmond Hill, where she and her husband, Jamie, have called home for over 30 years. Karla enjoys being on the Ogeechee River, where she raised her four boys, playing pickleball and water skiing. She has practiced as an audiologist for over 15 years and earned her Bachelor's and Master's degrees at Auburn University. Come out and join her in pickleball at the Richmond Hill Recreation department!